BOW MEASUREMENT
FUEL ASSEBLY BENDING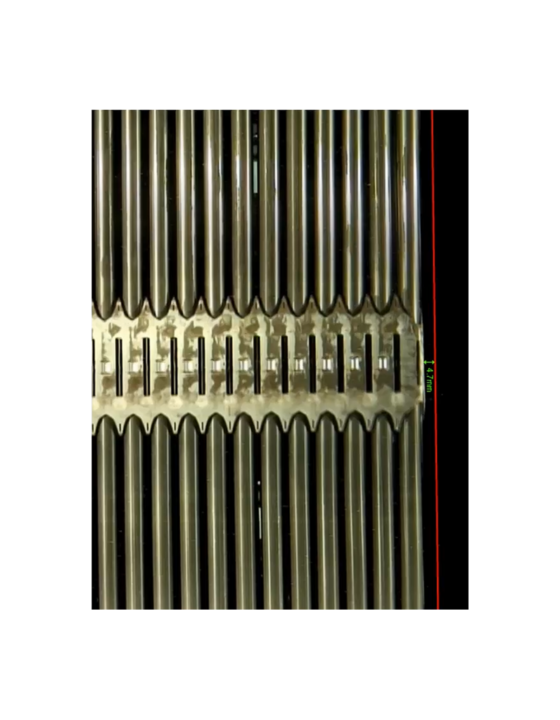 The bow measurement is a patented software that calculates possible bending of each fuel assembly. This is valuable information since bent fuel can lead to locally reduced cooling of the fuel which in turn can lead to fuel damages. An online 4-face fuel inspection system is a prerequisite to do calculations with the bow measurement software.
Applications
The SW measures and calculates possible fuel assembly bending
Benefits
No extra time on critical-path is needed since the recording is carried out during normal off-load.
The results of the calculations are presented within an hour after recording giving plant personal plenty of time to reconsider placement of bent fuel assembly in the core or, in bad cases, possible scrapping of bent fuel.